Continental Sport Attack Revised Hypersport Tire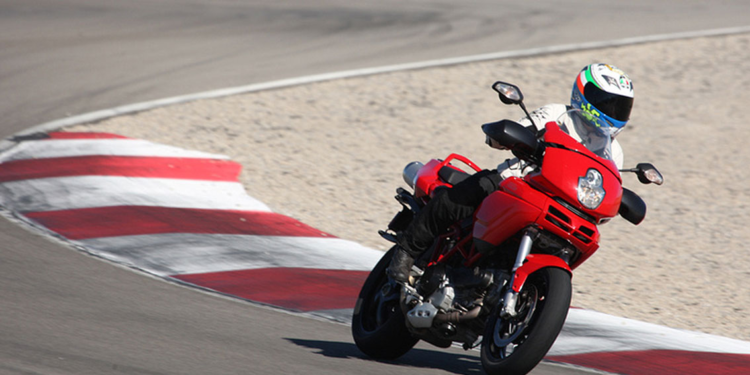 Still somewhat unfamiliar to most Americans, Continental Tire has been involved in rubber manufacture since 1871. They re-attacked the motorcycle world with force in 2004 and moved their Road Attack to the top of the uber-competitive sport touring tire heap. We unabashedly called the Road Attack one of the best sport touring tires money could buy. Soon after the Sport Attack came out and was, unfortunately, overshadowed by the Road. We still praised the tire saying it was "the ideal tire for the fast street rider who spends the majority of their time in the canyons with a few track days thrown in for good measure."
Continental revised its Sport Attack near the end of 2009 and didn't see fit to really let anybody know. Continental says they updated the tire, instead of replacing it, because they wanted to include the technology they'd gained from the race track. But for those who've been paying attention, the revised Sport Attack now features what Continental call's "Continuous Compound Technology" or CCT. It's their approach to the dual-compound craze, but instead of trying to join two very different compounds together on one carcass, Continental gets the same end result by using a controlled curing process that results in a more dense/durable rubber in the center, gradually becoming softer and more grippy towards the edges; but without any seams or joints.
The revised Sport Attack uses a cool new compound called "Black Chilli" that helps the tire warm up quickly and lets the tire perform well in colder and wet temperatures without having to use so much silica; silica is traditionally used to help the tire warm up and deal with cold temps, but it's also what causes tires to become greasy if they get too hot. The revised Sport Attack still uses a zero-degree steel belt and our favorite tire profile of all time; very light steering so the bike tips and turns very easily with the tip becoming slower and more progressive as the bike leans.
When we got our set to test we were worried there must be some mix-up because the tire looks identical in every way to the previous Sport Attack. We could not identify anything on the tire that would differentiate it as a new tire. We were reassured that, it was indeed a new tire and that all Sport Attacks manufactured after 2009 feature the Continuous Compound Technology as well as the "Black Chilli."
On The Track
The revised Sport Attack is billed as a Hypersport/Supersport street tire that is supposed to be at home on the race track. So we took our new set immediately to Miller Motorsports Park where we would use them to teach the Sport-Touring Advanced Rider Training school. The tires did not disappoint. They behaved as a SuperSport/HyperSport tire should. Plenty of grips, fast warm-up, and very stable while heeled all the way over. But we've come to expect such performance from the older SportAttack. So when these sticky buns took everything we threw at them without any kind of hesitation or slippage we really were not surprised.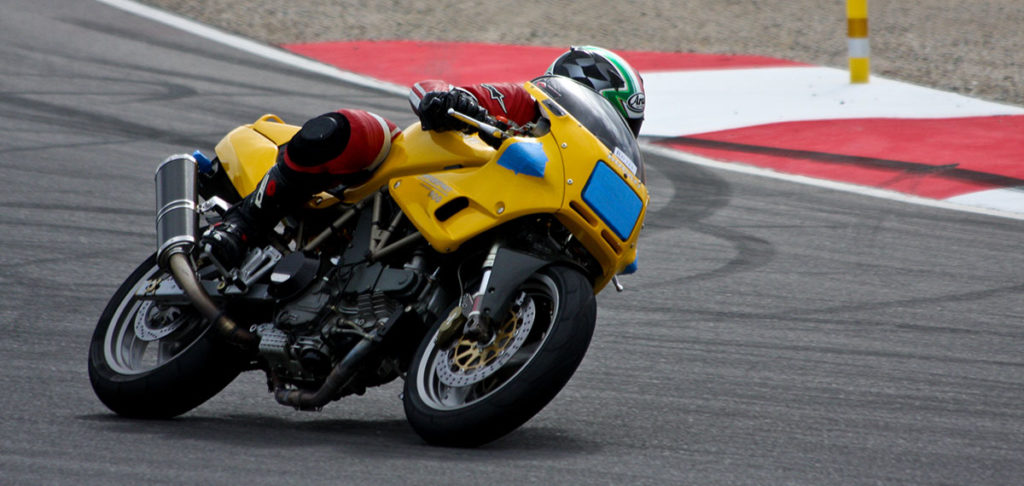 On The Road
What we always loved about the old SportAttacks was how long they lasted for a supersport tire. So the next stage was to take these bad boys out for a couple of fast weekends of dedicated Sport Touring to see how many miles they could handle. We started with a four day run up to Bear-Tooth Pass and Chief Joseph Highway; four days of dedicated canyoning over coarse road surfaces with lots of high-speed corners that shred tires fast. A couple of weeks later we raced down into Southern Utah for more high-speed cornering, but with a lot more long, fast, straight roads.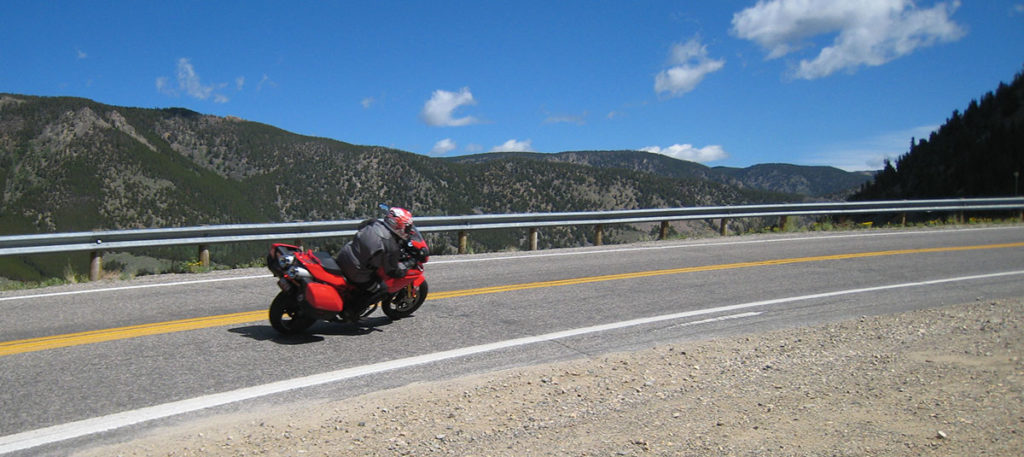 As on the track, the tires performed exactly as we expected them to. Fast warm up was great on cold mornings, the profile was ideal for everything from tight, technical corners to fast sweepers and they dealt with water (and the occasional sections of gravel) without any discernible slippage.
I should say they performed as we expected they would, with one exception; wear. These things would not wear out. For direct comparison, we threw on a brand new set of old Road Attacks onto one of our other bikes and ran them side-by-side with these revised SportAttack's. Same track time, same roads, same speeds, similar riding style – if anything the RoadAttack Pilot (Mike) is a more conservative rider than the SportAttack pilot. As expected, the SportAttack provided more grip and more confidence in corners, but what blew us away is the fact that the revised SportAttack's actually out-lasted the time tested RoadAttack! Granted, it wasn't by much, a little more than a couple of tanks of gas worth; but to say that a Supersport/Hypersport tire could outlast a dedicated Sport Touring tire? Wow! (Check out our Tire Mileage Chart).
Most certainly, your mileage may vary, but when you combine these tires excellent, neutral handling characteristics, exceptional levels of grip with this kind of life-span, it's hard not to fall in love with this tire.
Summary
So, who do we think this tire would work best for? Well, to be honest, if you are looking for the longest life tire possible, there are other tires out there that will last longer, but if you want a tire that provides exceptional grip and exceptional life? It's hard to beat this new Sport Attack.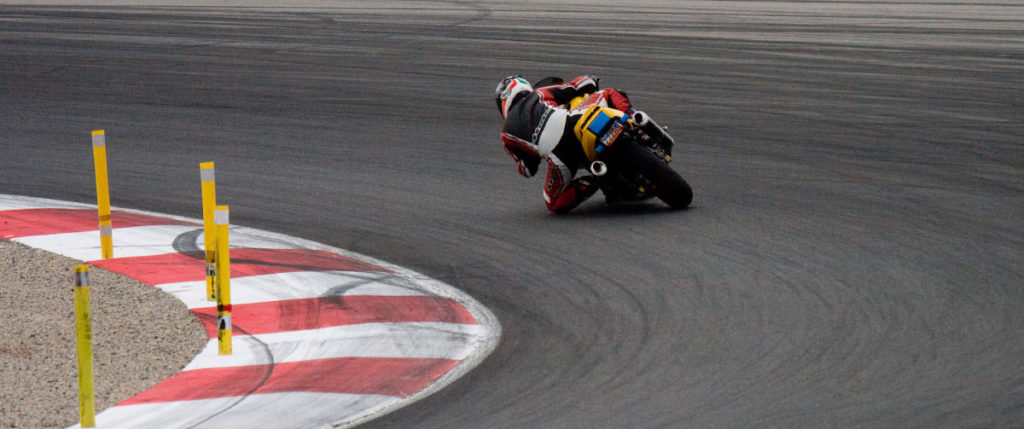 Continental told us they don't try to compete with other tire companies, but strives to create tires for "real-world" riders. As such, we think this tire is ideal for the vast majority of sport bike riders out there; plenty of grip for canyons and track days, but enough life for commuting and city riding. This really is, in our opinion, one of the best all-around tires on the market right now.
For more information, be sure to visit Continental's SportAttack Web Page.
---