SV650/R6 Quarter Turn Throttle Mod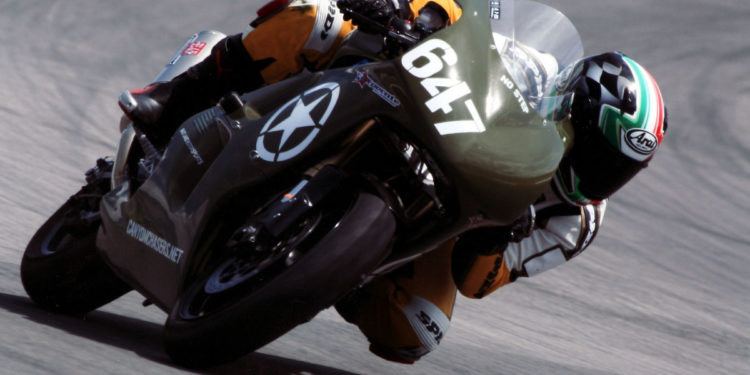 One of the few things I dislike about the SV is how long the throw is on the throttle. Particularly when riding on the track, I'll have to readjust my hand on the throttle to spin it up to higher RPM.
While I would assume that this was done by the fine folks as Suzuki to make it easier for newer riders to control the throttle (larger hand movements equate to smaller throttle adjustments) it's quite frustrating for a more seasoned rider. The amount of throttle movement required is controlled at the carburetor/FI linkage, so any changes to this need to be done at the throttle tube end.

1/4 Throttle's are available, but can be rather spendy. However, someone over at SVRider found out that an R6 throttle tube has a larger diameter. How much trial and error it took to discover this is unknown to me, but I was grateful for their research.
The portion of the throttle tube that the cables wrap around, are slightly larger in diameter on the R6 tube. Almost impossible to discern to the naked eye, it's enough to shorten throttle movement and decrease the amount of hand movement required to move the throttle linkage.
The hardest part about this modification is actually finding an R6 throttle tube and making sure you get the right one. Avoid trying to find a used one, as Mike did. It's easier to just click over to ronayers.comand type in this part number; 5SL-26240-01-00. That's the exact R6 throttle tube needed. The cost is an exorbitant $7.46.

Installing the tube on the Gen-I (curvy) SV is as simple as taking out the old one and inserting the new one. However, the Gen-II's need a little bit of modification. (There is no difference between Naked or S version SV's – Only Gen-I and Gen-II). On the Gen-II's a little bit of the tube needs to be cut away otherwise the throttle will not return to a fully closed position. For this reason we do not recommend peforming this mod on Gen II S-version SVs.
Take the OEM SV throttle tube on the Gen-II and match the notches. The pink marks in this image represent the material that needs to be cut away. Remember, you ONLY need to cut away material on Gen-II SV's. Gen-I's require no modification. For this reason we do not recommend peforming this mod on Gen II S-version SVs.
For $8 bucks, this is one of the grooviest mods to make to your SV. The difference, while not great, is enough to make spirited riding easier because less hand/arm movement will be required, which means it makes it easier to manage body position and be smooth on the bike.
---