Tankbags are amazing but come with a whole batch of problems. First, unless you are extremely careful, and even if you are meticulous, the risk of scratching or damaging your paint is fairly high. Unless you have a metal tank and are able to use a magnetic tank bag, you need to find ways to attach mounting straps and half of those straps are going to end up around your headset where if something were to come loose, it could impact your ability to turn the motorcycle. Even if you have a metal tank, we've seen so many cases where some metal shavings got on the bottom of the tank bag and really did a number on the paint. And lastly, you have to remove the bag every time you need to add fuel, which is not so big of a deal with a magnetic bag, but a bit of a hassle with staps.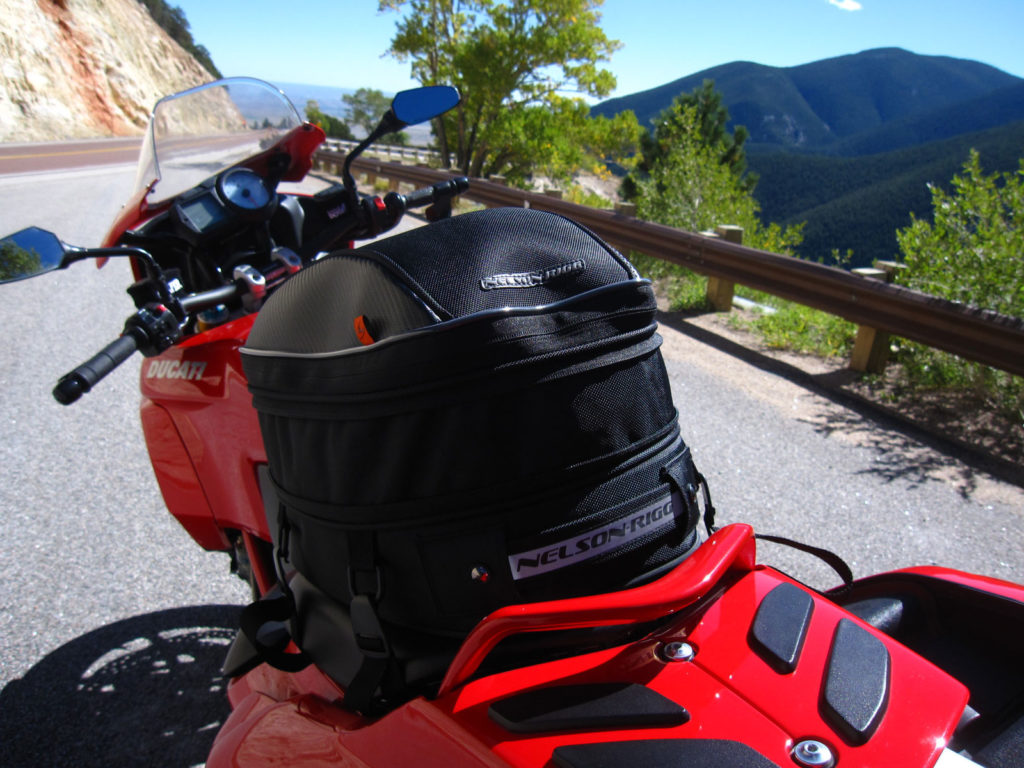 For many of us, all this hassle is worth it for the ability to have commonly used items easy to grab, and easy to remove. For us, the hassle was starting to become tiresome and so we sought out some tail-bags that could do everything our tankbags have done, while staying out of the way while riding, and (hopefully) reducing the risk of damage to the bike.
We discovered the Nelson Rigg CL-1060. It comes in two sizes, the smaller S at 16 liters (22 liters expanded) and the larger ST at 25 liters (33 liters expanded). We opted for the smaller S model as 16/22 liters is still a lot of space.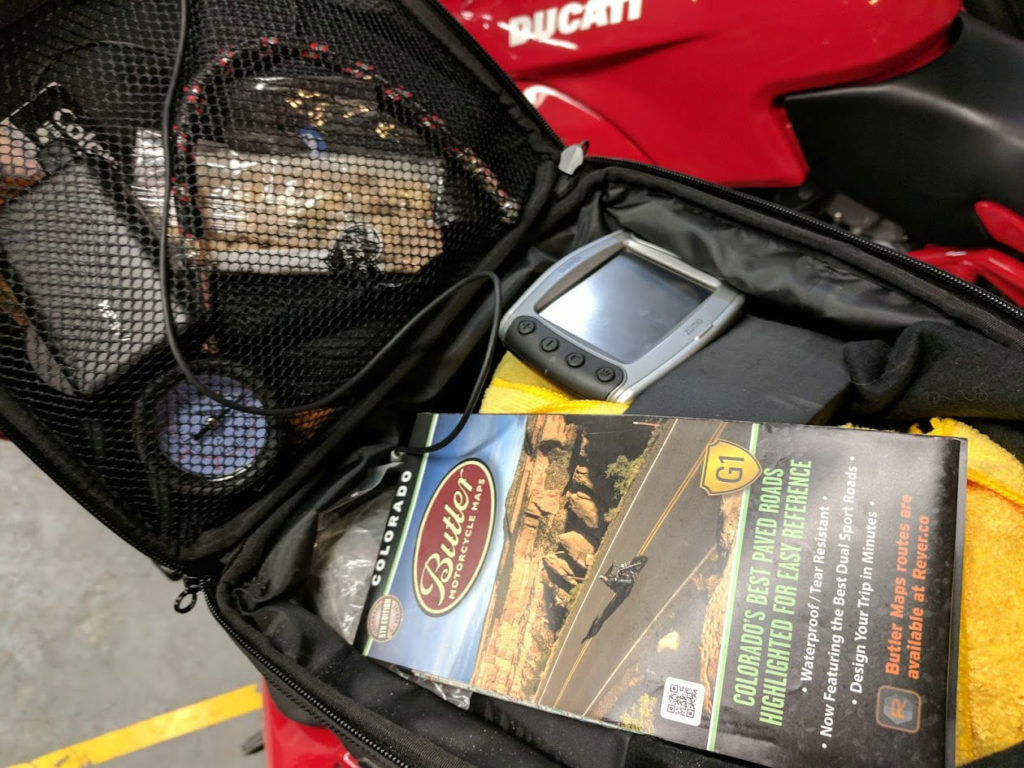 In a feature-rich world, finding a simple, no-nonsense product can be really refreshing and in this regard, the Nelson Rigg CL-1060 does not disappoint. It's basically two compartments. The main part of the bag and a smaller compartment nestled into the lid, separated with a mesh panel so you can still see where your stuff is.
Stiff walls around the perimeter of the bag help it keep its shape regardless of how much (or how little) stuff you have stowed. Even the lid holds its shape perfectly, making this not quite a soft-bag and yet, not quite a hard bag.
Mounting the bags proved to be a snap on both of our bikes. Since you are only dealing with the rear seat, all you have to do is affix the straps to the bottom of the seat, or even to each other. Mounting each bag took less than fifteen minutes of fiddling before we were ready to go.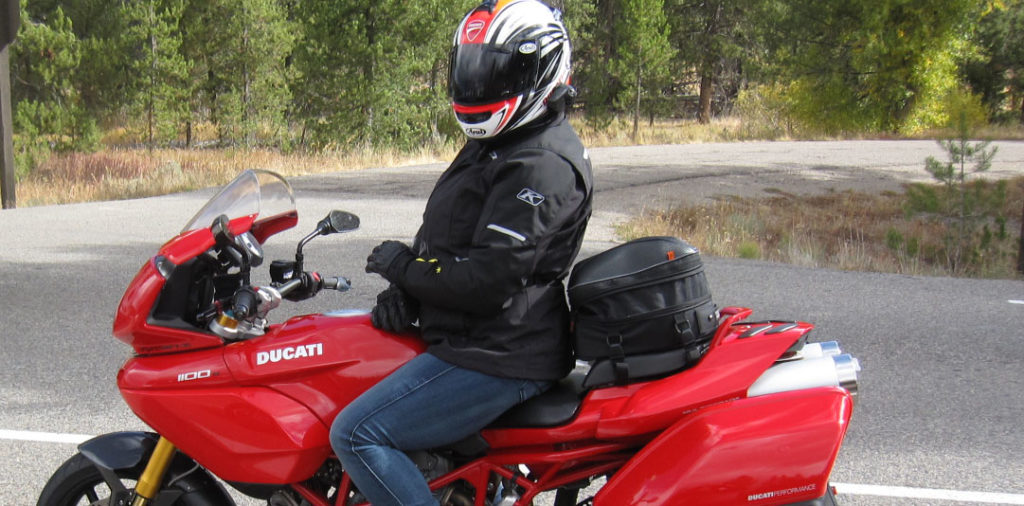 Once on the bike, the bag stays neatly in place thanks to some grippy stuff on the bottom panel, and since it is on your back seat, you quickly forget it's there.
If you stop and need to take the bag with you, it comes with a handy shoulder strap, and the four clips allow you to pop the bag free in, well a snap. And when it's time to go again, you can reaffix the bag in a few seconds.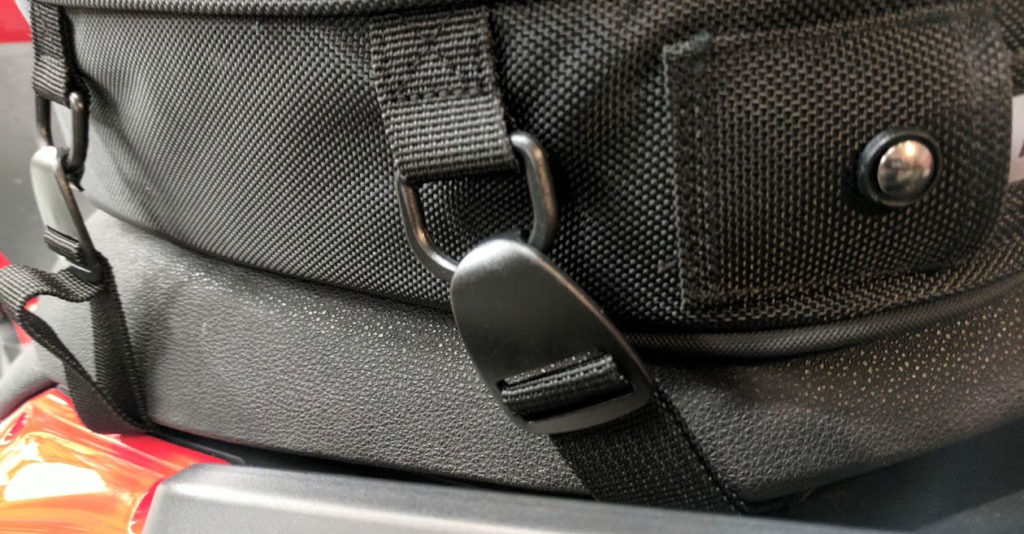 And if you are worried about the little D-Ring attachments being robust enough. In about six thousand miles of testing, we've not had one situation where the clips or the bag came loose or even shuffled around on the seat. It's a brilliant system.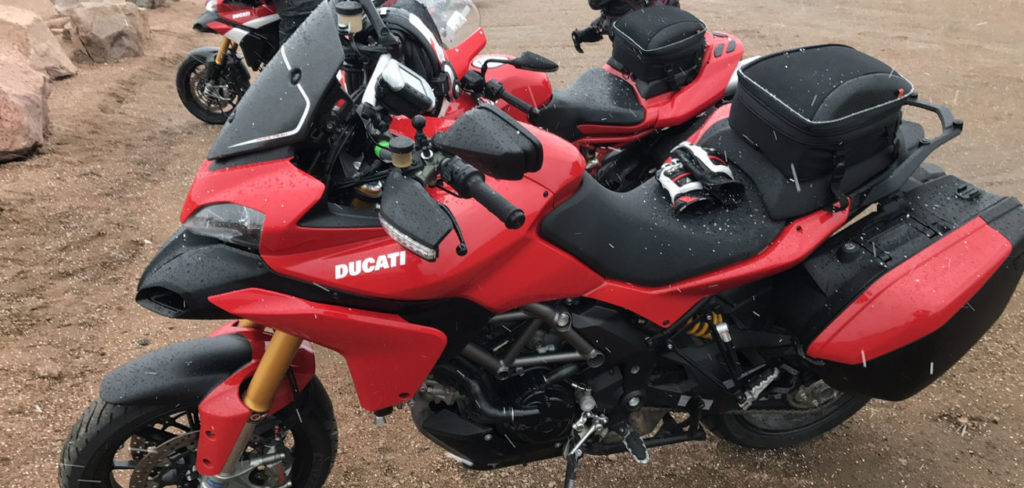 For inclement weather, it comes with a waterproof liner, but to save space we've left it home, and despite riding in some seriously wet stuff, the contents of the bag have always stayed dry, even coming down off Pikes Peak in a literal blizzard. We worried about not sliding off the roads and didn't once worry that the contents of the tail bag would stay dry.
Criticisms… It's hard to find anything we don't like about the bag. It looks good, and because it's so straight-forward and basic, there aren't any "high-phalutin" features that don't perform as promised.
This bag received high-praise from everyone that's used it or checked out its functionality. They've boldly held up very well so far, despite lots of dousings in rain and hours of baking in the sun. If you are looking for a tailbag for any number of reasons, we can highly recommend the Nelson Rigg CL-1060.
Stuff We Carry
Clear Visor/Sunglasses
Phone, Camera, GPS
Sunscreen/Chapstick
Hair-ties and a Brush
To learn more about Nelson Rigg luggage, visit NelsonRigg.com