MT-FR-508/68 | Yaak Valley/Pipe Creek Loop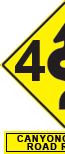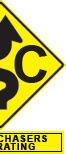 Distance: 65.0 Miles (104.61 km)
Rating: 4-C, Remote loop lined with dense tree's and dotted with a few tiny communities. Ratings Explained »
Travel: Either direction for best results
Start: MT-2 Between Leonia and Yakt, MT
End: Libby, MT
Fuel: You may (or may not) be able to get fuel in Yaak. But for sure in Libby, MT
Along the Way: Stop into the "World Famous" Dirty Shame Saloon in Yaak. Free beer in the winter, we're told. If you find yourself in the area for the night, avoid staying in Libby if you can, Troy is much friendlier. We can't say enough good about the Double J Bed and Breakfast.
Highlights: Overall a really fun road, but a few of the corners between Yaak and Libby are some of the best few corners in the Continental US.
Advisories: Remote locations, small country roads. Expect the unexpected. Various road conditions, debris on the road, animals on the road, large American pickup trucks with flags using the entire width of the road. You know, the usual stuff on these kinds of roads.
Summary
This is a really fun loop, sometimes called the "Bobtail Loop", but it is made even more special based on just a handful of glorious corners just north of Libby on Pipe Creek Road. These few corners are some of the best couple of corners since Genghis Khan invented the corkscrew (clever Hunter S. Thompson reference).
Tucked in to the Kootenai National Forest, this road runs north of Troy, Montana, Libby Montana and west of Koocanusa reservoir. It's remote and quiet in a way that most roads known only to the locals usually are.
Ride this in either direction, but riding south out of Yaak into Libby allows you to get the most of out those last few corners before dropping out of the mountains.
Both Libby, MT and Troy, MT will have food and fuel and logding, but outside of that, this is a pretty remote part of the world.
---
Road Rating System
The first part of our rating describes how technical we feel that road is. Numbers one through five with five being the most technical and one being a more mellow road with few challenging corners. The second half of the rating is a letter grade. A rating of "A" would be a road that is in great condition and a grade-F would be a crumbly, slippery or degraded surface.
---
More Montana Roads