MT-FR-22/470 | Yaak Valley/River Road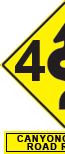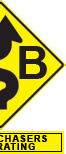 Distance: 36.0 Miles (57.94 km)
Rating: 4-B, Remote Forest Roads with some sweeping vistas Ratings Explained »
Travel: Either direction for best results
Start: Junction Libby Dam Road
End: Yaak, MT
Fuel: None
Along the Way: A few remote Forest Service campgrounds, a few lakes, a lot of rivers and ample fly fishing. The "Dirty Shame" saloon in Yaak, MT.
Highlights: Another dynamite remote road in northern Montana which can be linked together with other local roads for an epic day of technical riding.
Advisories: Small, remote forest roads so be on the lookout for wide-running vehicles, livestock, debris and ever-changing surface conditions.
Summary
A personal favorite, and a great road to loop in with Koocanusa lake loop roads. This fantastic little forest road runs north and parallel to the Canadian border and over Dodge Summit before ending in the charming little town of Yaak.
This climatic region is typified by large seasonal temperature differences, with warm to hot (and often humid) summers and cold (sometimes severely cold) winters. The Yaak Valley is one of the most productive and biologically diverse landscapes in the state. Unique in that it's influenced by Pacific Northwest and Rocky Mountain climates, the Yaak provides more than 180,000 acres of wild, secure roadless habitat for grizzly bears and other rare and endangered species. The area is a connectivity center for wildlife, linking to southern British Columbia to the north, the Selkirk Mountains to the west, the Cabinets and Bitterroots to the south, and the Crown of the Continent to the east.
Run this road in either direction, but if run east to west it's easy to miss the turn. When the road splits, take the left fork and head up the hill to begin the route. The road will climb steeply into a densely forested grove in pine trees offering few glimpses of the amazing landscape until you come to the top of Dodge Summit where you can see all the way into Canada just a few miles to the north.
When you finally arrive in Yaak, don't hesitate to pop into the Dirty Shame saloon where they offer spirits, food and lodging. Rumor has it, they offer free beer during the winter.
---
Road Rating System
The first part of our rating describes how technical we feel that road is. Numbers one through five with five being the most technical and one being a more mellow road with few challenging corners. The second half of the rating is a letter grade. A rating of "A" would be a road that is in great condition and a grade-F would be a crumbly, slippery or degraded surface.
---
More Montana Roads