MT-FR-228 | West Koocanusa Lake Road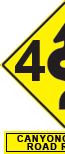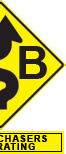 Distance: 45.0 Miles (72.42 km)
Rating: 4-B, The tighter, more technical, more scenic brother to Lake Koocanusa Scenic Byway to the east. Ratings Explained »
Travel: South to North for best results
Start: Junction with FR-228 and MT-37
End: Koocanusa Bridge
Fuel: Libby, Montana or Eureka, Montana
Along the Way: Don't get so engaged in the road that you forget to look around.
Highlights: Wonderful ribbon of asphalt in a part of the world where most roads are build to accommodate commercial vehicle traffic. Best when looped with Lake Koocanusa Scenic Byway.
Advisories: The asphalt may change a few times, and their may be a light dusting of dirt. Be on the lookout for the occasional extra tight corner.
Summary
This road is great to loop in with Lake Koocanusa Scenic Byway. We tend to always loop from Eureka, down MT-37, then back up, north to south on this road. But, honestly, either direction would be fine. In many cases, we'll continue north on Forest Road 92 to Yaak, MT.
So, starting at the southern point, ride north past LIbby Dam. Construction began in 1966, began filling in 1973, and was finished in 1975. The money earned from electricity sales from the dam is still being used to repay the cost of building the dam.
Once Libby dam is in your rearview, the road becomes increasingly technical, navigating the shore of the lake and climbs the east face of Purcell Mountains to the west. Keep an eye out for Mountain Hemlock pine trees. They have a reddish-brown bark and many of them are close to 250-years old. Also enjoy epic views of the lake to the east, back-dropped by the dramatic Salish Mountains.
Make smart choices as you take in this treasure of a road because it will be unlikely that you will come across any other traffic unless you happen upon this route on a holiday weekend. The technical aspects, and the remote nature of this road make it a favorite of ours, one that we go out of our way to ride whenever we are up this way.
---
Road Rating System
The first part of our rating describes how technical we feel that road is. Numbers one through five with five being the most technical and one being a more mellow road with few challenging corners. The second half of the rating is a letter grade. A rating of "A" would be a road that is in great condition and a grade-F would be a crumbly, slippery or degraded surface.
---
More Montana Roads