MT-37 | Lake Koocanusa Scenic Byway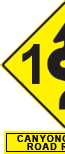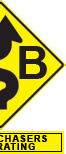 Distance: 51.9 Miles (83.52 km)
Rating: 1-B, Fast sweeping corners through alpine vistas and along a gorgeous lake Ratings Explained »
Travel: Either direction for best results
Start: Eureka, MT
End: Junction of MT-37 and FR-228
Fuel: Available in Eureka, MT or in Libby, ID
Along the Way: Really fun, easy, fast road with lots of passing lanes. Not very challenging, but well worth it.
Highlights: One of the most incredible lakes in all of the west. Don't go so fast that you overlook the beauty.
Advisories: Be careful not to get distracted.
Summary
We like to fuel up in Eureka before heading out and connect this with the road on the west side of Lake Koocanusa to make a glorious 100 mile loop.
Lake Koocanusa is a massive reservoir, created in 1972, damming the Kootenai River, spanning all the way into British Columbia. When the river was dammed, the town of Rexford had to be moved and the town of Waldo, BC is now under water. Funny enough, the reservoir got it's name from a naming contest and is the first three letters of Kootenai River (Koo) then the first three letters of Canada (Can) and USA; KooCanUSA.
Heading south, you have a few miles of straight road before the road starts throwing a few turns your way. The first big sight to see is the dramatic Lake Koocanusa Bridge. From there the road meanders south along the eastern shore of Koocanusa Reservoir, climbing and falling gently as it makes its way south towards the dam.
If you plan to ride the entire loop, be on the lookout for an obscure left turn just past the reservoir that will allow you to cross the Kootenai river and then continue riding north. If you neglected to get fuel in Eureka, you may want to drop into Libby for a full tank to be sure you don't run out of gas before getting back to Koocanusa bridge.
---
Road Rating System
The first part of our rating describes how technical we feel that road is. Numbers one through five with five being the most technical and one being a more mellow road with few challenging corners. The second half of the rating is a letter grade. A rating of "A" would be a road that is in great condition and a grade-F would be a crumbly, slippery or degraded surface.
---
More Montana Roads