OR-402 | Kimberly Long Creek Highway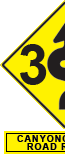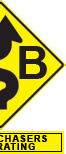 Distance: 34.8 Miles (56.01 km)
Rating: 3-B, Quiet side-route to take you off the larger routes that most people use to cross Oregon Ratings Explained »
Travel: Either direction for best results
Start: Long Creek, Oregon
End: Kimberly, Oregon
Fuel: Long Creek, Oregon
Along the Way: Wide open, atypical Oregon views of Ponderosa Pine and lots of scrubby sagebrush.
Highlights: Expansive emptiness
Advisories: Pretty straightforward, easy road, but it is remote and somewhat desolate.
Summary
Riding east to west, as soon as you leave Long Creek, Oregon in your mirrors, the road begins a long gentile climb into the distant foothills past expansive fields and pastures. Massive population decline over the past 20 years makes the area feel even more desolate as you make your way through the area.
Into the hills the road follows the terrain past Ponderosa Pine, green meadows and red soils and fragmented blocky rocks. Occasional ranches are peppered along the route, becoming increasingly infrequent the farther away you are from nearby communities. Past the tiny community of Hamilton, Oregon you will be treated with a series of sweeping corners before dropping into the once thriving community of Monument, Oregon. The Monument school district was once known for it's large and successful environmental sciences curriculum, but the decline in ranching and timber and subsequent decline in population has left the town a shadow of what it once was.
Past Monument, the road will take a large sweeping bend to the west and begin following the river much more closely, which results in much more cornering opportunities until the road terminates in at the Kimberly Post Office. Turn left (south) for a direct route back to OR26 or turn right (north) to enjoy OR19 which will take you all the way to I84. We typically take OR19 for a few miles before dropping south towards Mitchell, Oregon.
---
Road Rating System
The first part of our rating describes how technical we feel that road is. Numbers one through five with five being the most technical and one being a more mellow road with few challenging corners. The second half of the rating is a letter grade. A rating of "A" would be a road that is in great condition and a grade-F would be a crumbly, slippery or degraded surface.
---
More Oregon Roads