OR-242 | McKenzie Highway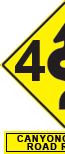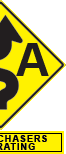 Distance: 36.2 Miles (58.26 km)
Rating: 4-A, Seldom used with great corners and some crazy scenery at the top Ratings Explained »
Travel: East to West for best results
Start: Sisters, Or
End: Belknap Springs, Or
Fuel: Sisters, Or
Along the Way: Sisters on the eastern edge offers food, gas and shopping
Highlights: Near the top you'll find some epic scenery and an amazing fire tower. The road is so good it has been added to the National Register of Historic Places.
Advisories: Because it is a scenic byway, it doesn't enjoy as much road maintenance and sight-seeing traffic
Summary
Leaving the quaint town of sisters, you will be have two choices. The road to the right is the larger, well traveled route. But you want to choose the smaller, less traveled route. Oregon Highway 242. Known as McKenzie Highway or McKenzie Pass.
McKenzie Pass follows the path of an 1860 wagon route. The route emerges from the forest and crosses a 65-square-mile (170 km2) lava flow. At the summit, the wagon road had to be cut through the lava beds. As a result, alternate routes over the Cascades were used by most early travelers. Today's highway follows the wagon route over the lava beds past the observatory site.
The road starts out innocuous enough; mellow corners meander their way through giant trees of the Willamette National Forest. Eventually the road will begin climbing gently and before you know it, a tight left hand corner will have you overlooking massive volcanic rubble fields.
When the U.S. Forest Service decided in 1920 to make it a tourist-friendly route over the mountains, engineers took care to align it for sightseeing, with spectacular views of volcanic peaks, including the Three Sisters, Three Fingered Jack, Mount Washington, Broken Top and even the more distant Mount Jefferson to the north.
Near the top you will spy the Dee Wright Observatory, an outlook constructed of basalt and volcanic rock that also offers spectacular views. The observatory was built during the Great Depression by a Civilian Conservation Corps crew at Camp Belknap near Clear Lake.It was completed in 1935, and named for the construction crew's foreman who had died the previous year after serving 24 years as a Forest Service packer and crew foreman at Camp Belknap.
In addition to Dee Wright Observatory, the rough-hewn timber shelter built by the Civilian Conservation Corps at Camp Belknap still stands near Clear Lake. Both sites are maintained by the Forest Service.
Once past the epic beauty of the pass, the road will gradually begin descending back to reality, the corners becoming increasingly gentle. When the road reaches a fork in the road you can turn left and head into Eugene, or turn right and head back into the mountain roads of Oregon.
---
Road Rating System
The first part of our rating describes how technical we feel that road is. Numbers one through five with five being the most technical and one being a more mellow road with few challenging corners. The second half of the rating is a letter grade. A rating of "A" would be a road that is in great condition and a grade-F would be a crumbly, slippery or degraded surface.
---
More Oregon Roads