BC-14/18 | Cowichan Lake Loop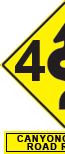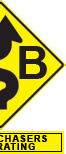 Distance: 115.0 Miles (185.07 km)
Rating: 4-B, Lots of great technical challenges but asphalt quality ranges widely with most of it above average Ratings Explained »
Travel: South to North for best results
Start: Victoria, BC
End: Duncan, BC
Fuel: Lake Cowichan, BC
Along the Way: Indescribably views of the Straight of Juan de Fuca as well as untouched stands of pine trees. Stop for lunch at the Cow Cafe in Lake Cowichan.
Highlights: A unknown route through some of the most stunningly beautiful part of the world.
Advisories: Coastal climates mean conditions, including road conditions, are constantly changing. Stay sharp.
Summary
The overwhelming beauty of Vancouver Island can only be improved if you are willing to get off the beaten path. In this case, way off it. There are not than many paved roads once you get away from population centers, but trust us, this entire route is paved.
We prefer taking the route from South to North, but either direction would be fine. Leaving Victoria behind the road undulates up, over and around crumpled coastal terrain, trees and rocks. The number of homes, businesses and signs of civilization will slowly disappear into your rear-view mirrors and you will find yourself all alone with unsullied views of the Strait of Juan de Fuca to your south.
The road will throw lots of fast, sweeping corners that follow the coastline with great care. When you run out of coastal road at Port Renfrew and Juan de Fuca State Park, turn north and begin climbing into the densely vegetation mountains of Vancouver Island. Only a few years ago this entire route was a mere logging road, but is now freshly, if not hastily paved. Be ready for bumps, swells and unpredictable corners; all that give this road an endearing character.
Just when you think you are lost in the middle of Gods nothing, homes and civilization will slowly become more common and you'll find yourself at Lake Cowichan and the endearing little community, cleverly named, Lake Cowichan. Nestled on the eastern shore of Lake Cowichan, the actual lake, this community offers a smattering of services including the pleasant Cow Cafe. If you have time, sit outside on the deck, watch the lake and have a meal.
If you have the time you can head west along the north shore of Lake Cowichan or east back towards the eastern shoreline of Victoria Island and civilization.
---
Road Rating System
The first part of our rating describes how technical we feel that road is. Numbers one through five with five being the most technical and one being a more mellow road with few challenging corners. The second half of the rating is a letter grade. A rating of "A" would be a road that is in great condition and a grade-F would be a crumbly, slippery or degraded surface.
---
More British Columbia Roads