WY-14/20/16 | Sylvan Pass / North Fork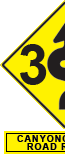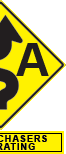 Distance: 79.0 Miles (127.14 km)
Rating: 3-A, Recently repaved for a pristine road condition, the road varies from gentle sweeping corners with a few gloriously technical turns with precipitous drop-offs Ratings Explained »
Travel: West to East for best results
Start: Junction with Grand Loop Road
End: Cody, Wyoming
Fuel: The East Entrance visitor center near Fishing Bridge and Cody, Wy
Along the Way: Skirting the northern edge of Yellowstone Lake is great, and the views past Buffalo Bill Reservoir as you head into Cody are great! Two bonus points to anyone who can tell us what the crazy building on the hill in Wapiti is.
Highlights: For whatever reason, this area of Yellowstone is a lot less popular, meaning there is a lot less traffic. Combine that with new asphalt, phenomenal turning opportunities and just about everything about this road becomes a highlight.
Advisories: Part of this road is inside Yellowstone National Park, be on the lookout for wildlife, free-ranging children and Park Rangers with itchy radar-gun fingers. Mountainous terrain can mean unexpected changes in weather at any time, unexpectedly.
Summary
Leaving the Fishing Bridge/Visitor Center, you ride down a narrow path between dense vegetation before coming right up to the northern edge of Yellowstone Lake. The road will dip and swoon along the meanderings of the shoreline before beginning its ascent towards Sylvan Pass.
The road will turn directly east and then begin its climb in earnest and you'll find yourself back into the trees. Near the top you'll find yourself in a narrow canyon with nothing but gray shale rock and a corner/bridge they call the "corkscrew" (are you interested yet?). The decent gets even better as the road hangs to a steep side-hill and carries you downhill via an endless supply of fast-kicking corners. Once outside the boundaries of the part, the road mellows into type-2 sweeping corners with only a smattering of tight corners to keep you on your toes.
A few straight sections will mellow things out before you arrive at Buffalo Bill State Park and Reservoir where you'll be entertained by a massive mountain peak coming up impossibly at the east end of the lake. One final descent through a long tunnel will deposit you back in civilization, Wyoming style. Cody, Wyoming offers lots of lodging and the best western museum in the nation.
---
Road Rating System
The first part of our rating describes how technical we feel that road is. Numbers one through five with five being the most technical and one being a more mellow road with few challenging corners. The second half of the rating is a letter grade. A rating of "A" would be a road that is in great condition and a grade-F would be a crumbly, slippery or degraded surface.
---
More Wyoming Roads