BC-37A | Glacier Highway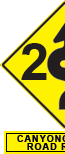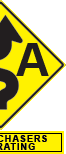 Distance: 35.4 Miles (56.97 km)
Rating: 2-A, Moderately technical (depending on the weather), a few tight corners are not very well marked, but mostly a delightfully twisty road. Yes this road is paved, and in immaculate condition! Ratings Explained »
Travel: Either direction for best results
Start: Junction 37 an 37-A
End: Hyder, Alaska
Fuel: Steward, BC
Along the Way: Bear Glacier, you've seen photos, and it's been in a couple movies too. You will not be able to not stop and just look at it (if the weather allows you to see it).
Highlights: Towering peaks with road cut impossibly between them all, past glaciers and alluvial flows, fantastic corners and immaculate asphalt. You'll also get the opportunity to ride your motorcycle to Alaska!
Advisories: Weather. It rains up here a lot, (over 72″ a year) so be prepared for the possibility of getting wet. Very little traffic and being very remote, expect all kinds of wildlife to also use the road, including elk, moose, and yes, lots and lots of bear, this is their ideal habitat. The border crossing between Alaska and Stewart is famed to be one of the most rigorous and hard-nosed in Canada.
Summary
If you've made it this far, you'll probably know where you are going, and there aren't many opportunities to make wrong turns. Turn off of BC-37, the Stewart-Cassiar Highway, and head west towards the coast. Immediately the road changes as you dive down in between to impossibly steep mountains on either side. Rich green foliage clings to dark gray rock. Ice and snow will be on the higher parts of the mountains and in any area that doesn't get direct sunlight, even in the middle of the hottest summer.
As you near the Bear Glacier, mountains to the south of you will creep up towards the edge of the road until it opens up briefly at this fantastic sight. A few makeshift pullouts allow you to get off the otherwise deserted road to enjoy the scenery. If you sit and watch long enough, you may get to watch as ice sloughs off into the pristine, untainted water. Past Bear Glacier, the road becomes even better with more corners coming your way as you snake your way towards the northernmost ice-free port in the western hemisphere.
Nearing Stewart you'll find yourself dropping towards sea-level and you'll soon find yourself on the outskirts of town. Ride all the way through Stewart and you'll come around one last corner to find yourself on a dirt road. Welcome to Alaska!
---
Road Rating System
The first part of our rating describes how technical we feel that road is. Numbers one through five with five being the most technical and one being a more mellow road with few challenging corners. The second half of the rating is a letter grade. A rating of "A" would be a road that is in great condition and a grade-F would be a crumbly, slippery or degraded surface.
---
More British Columbia Roads