BC-6 | Nelson-Slocan Highway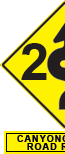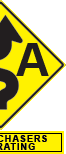 Distance: 128.5 Miles (206.8 km)
Rating: 2-A, Mostly, long gentle sweepers, but a handful of more technical corners can be found just East of Fauquier. As with most Canadian roads, the condition is very, above average. Ratings Explained »
Travel: Either direction for best results
Start: Vernon, BC
End: New Denver, BC
Fuel: Either end and Nakusp too
Along the Way: You get to take a Ferry Ride at Needles/Fauquier, and old cable one at that. Motorcycles get priority boarding so when you get to the others side, you have no traffic in front of you.
Highlights: Fantastic, British Columbia scenery of vast expanses of trees, the Colombia River and Lower Arrow Lake.
Advisories: Be warned that the remoteness of some of these communities means that they may not have any fuel left, fortunately they tend to run out of lower-grade fuels first and only have premium remaining. Definitely fill up before starting out and be willing to ask for fuel even if the gas station has a hand-written sign out front that says they are out of fuel.
Summary
BC-6 first opened in 1941 and its rout through the Kootenay mountain range has not changed since. Leaving Vernon, the road begins by diving into a thick wooded area of the Monashee Mountains. The road, like many roads this far north, follow the paths of the power lines as it winds its way east through the very small communities of Lavington and Cherryville. After Cherryville the road starts to gently ascend through an open canyon before turning sharply back to the east. At this point it becomes more technical and will eventually be clinging to a narrow side-hill before a couple of turns descend steeply to the ramp for the Needles-Fauquier Ferry.
Be sure to get all of your things in order before debarking the ferry, priority boarding means you get off the ferry first and will have almost a hour of no traffic in your path. Ride north out of Fauquier along the banks of the Colombia River along a very gently sweeping route. Keep your eyes peeled for scads of wildlife. Through the town of Burton (where there is sometimes fuel available)the road becomes a little more technical until you reach the resort town of Nakusp. Gas is available here and there are plenty of food opportunities before heading on.
The next 27 miles of riding, you leave the river behind and begin a very pleasant ride into New Denver – Kris' favorite town in all the world. Be sure to take some time to wander around.
---
Road Rating System
The first part of our rating describes how technical we feel that road is. Numbers one through five with five being the most technical and one being a more mellow road with few challenging corners. The second half of the rating is a letter grade. A rating of "A" would be a road that is in great condition and a grade-F would be a crumbly, slippery or degraded surface.
---
More British Columbia Roads