WY-89/26 | Snake River Canyon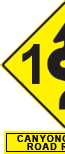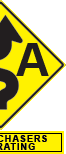 Distance: 41.6 Miles (66.95 km)
Rating: 1-A, Gentle sweeping corners, immaculate asphalt – no surprises Ratings Explained »
Travel: Either direction for best results
Start: Alpine Junction, Wy
End: Jackson Hole, Wy
Fuel: Alpine Junction, Hoback Junction and Jackson Hole
Along the Way: Follow the route of the Snake River as you head towards Jackson Holy, Wyoming
Highlights: Fantastic Asphalt and spectacular scenery, be sure to go just north of Jackson Hole for a mesmerizing view of the Grand Tetons (We've ended the route at the Teton viewpoint)
Advisories: Traffic. This is a major route into Grand Teton and Yellowstone National Park
Summary
A Long, Long Time Ago (I can still remember), the Snake River Canyon used to be an epically technical canyon. Then during one dry summer an errant cigarette lit the steep mountains ablaze. After 40-years of full-fire suppression the mountain was loaded with dry, dead wood and grasses. You can probably guess the result. The following spring was unseasonably wet and without the vegetation to hold the soil together, massive mud-slides moved most of the road into the Snake River. It took almost ten years of major reconstruction (and delays) to rebuild the road – only the second time they made it "safer" (aka a lot less technical).
The result is a road that lacks the challenge or the cornering opportunites of yesteryear. This isn't quite as bad as it sounds. The heavy traffic load the road can endure used to mean slow going, but now, with widened lanes and lots of passing opportunities traffic moves through quite nicely and the scenery is still as fantastic as it ever was.
The best part of the route is still the section between Alpine Junction and Hoback Junction. The corners are more plentiful and the immaculate road surface is just twisty enough to keep you entertained while you gander at the amazing mountains, the river-rafter popular Snake river far below and savor the clear air. After Hoback Junction the road becomes quite plain but takes you to Jackson Hole, a favorite CanyonChaser weekend destination.
---
Road Rating System
The first part of our rating describes how technical we feel that road is. Numbers one through five with five being the most technical and one being a more mellow road with few challenging corners. The second half of the rating is a letter grade. A rating of "A" would be a road that is in great condition and a grade-F would be a crumbly, slippery or degraded surface.
---
More Wyoming Roads