WY-296 | Chief Joseph Scenic Byway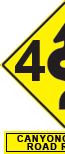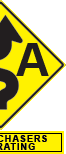 Distance: 46.3 Miles (74.51 km)
Rating: 4-A, Fast open sweepers combined with technical switchbacks, all paved with immaculate and grippy asphalt Ratings Explained »
Travel: Either direction for best results
Start: Junction with WY-120
End: Junction with Beartooth Pass (WY-212)
Fuel: Cody, Wy or Cooke City, Wy
Along the Way: At the top there is an amazing overlook and small, understated memorial for Chief Joseph
Highlights: Two intense sections of switchbacks are worth doing a couple times each time you ride the road
Advisories: As with any high mountain pass, severe weather can be expected at any time. Sheer dropoffs and a handful of unexpectedly tight corners could result in an unhappy ending if taken carelessly
Summary
Reverence must be observed while riding this fantastic route; Chief Joseph Scenic Byway follows the route taken by Chief Joseph as he led the Nez Perce Indians out of Yellowstone and into Montana in 1877 during their attempt to flee the U.S. Cavalry and escape into Canada. Chief Joseph eventually surrendered after fighting 13 battles and going about 1,300 miles. His plight marked the last great battle between the U.S. Government and an Indian nation. After surrendering, Chief Joseph stated his famous quote "Hear me, my chiefs, I am tired. My heart is sick and sad. From where the sun now stands, I will fight no more forever."
Leaving the flatlands of traditional Wyoming behind on WY-120, the terrain and scenery changes instantly and you climb dramatically up on top of the Shoshone National Forest. You crest soon after the road begins and you will be greeted with an small monument to Chief Joseph. The overlook also offers a spectacular view of the series of switchbacks that will take you back down in elevation.
Once back down, the road opens up into gloriously fast sweepers over massive gorges and circling rounded mountains, through thick stands of trees and at the bases of towering cliffs.
As the road works its way back north it offers amazing views of Beartooth peak in the distance before eventually connecting back up with Beartooth Pass. Turn right to ride Beartooth Pass, or turn left to go to Cooke City and eventually Yellowstone National Park.
Given the absolute epic nature of this road we have always ridden it in conjunction with Beartooth Pass.
---
Road Rating System
The first part of our rating describes how technical we feel that road is. Numbers one through five with five being the most technical and one being a more mellow road with few challenging corners. The second half of the rating is a letter grade. A rating of "A" would be a road that is in great condition and a grade-F would be a crumbly, slippery or degraded surface.
---
More Wyoming Roads