UT-148 | Cedar Breaks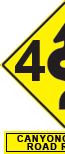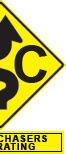 Distance: 7.5 Miles (12.07 km)
Rating: 4-C, Fairly technical because of lots of elevation changes. The high elevation of the road is not that kind to asphalt, but its if fair condition Ratings Explained »
Travel: Either direction for best results
Start: Junction with UT-14
End: Junction with UT-143
Fuel: None
Along the Way: Its a short road, so if you are not stopping to see the views, you are really missing out.
Highlights: Cedar Brakes is a National Monument and requires payment to enjoy the views, but has been described as a "more masculine Bryce Canyon".
Advisories: It is a National Monument and there is a Law Enforcement Officer posted on site. The high elevation can mean severe weather at any time.
View Larger Map
Summary
The main reason to take this road is for Cedar Break National Monument, a massive amphitheater of towering spires of red rock known as Hoodoos. The rocks of the eroded canyon contain iron and manganese in various combinations, providing brilliant colors that led Indians to call it the Circle of Painted Cliffs. Iron oxides provide the reds, oranges, and yellows, while manganese oxides provide shades of purple.
As soon as you turn off the gently sweeping UT-143, Cedar Breaks road becomes wonderfully technical with ample elevation changes combined with lots of corners, so most every corner is ascending or descending adding to the technical character of the road. The elevation also puts you right at the edge of the timber line, so there are nice open meadows of grass to contrast the mosaic of bristlecone pines, the longest living known species of any kind. Some bristlecone have been known to live over 1600 years.
There are several turn-outs that offer views overlooking Cedar Breaks, the main-pullout has several buildings, but one pullout north offers almost as good of views and rarely has anybody checking for payment receipts, particularly if you are like us and only plan on staying for a few moments before getting back to riding.
As soon as you leave the confines of the National Monument the road opens up and gently descends into a massive meadow where it reconnects with UT-14.
---
Road Rating System
The first part of our rating describes how technical we feel that road is. Numbers one through five with five being the most technical and one being a more mellow road with few challenging corners. The second half of the rating is a letter grade. A rating of "A" would be a road that is in great condition and a grade-F would be a crumbly, slippery or degraded surface.
---
More Utah Roads