UT-143 | Panguitch Lake Scenic Byway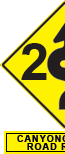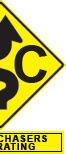 Distance: 48.1 Miles (77.41 km)
Rating: 2-C, Mostly really gentle, fun sweeping corners. The road surface is good, not great, but not bad either. Ratings Explained »
Travel: Either direction for best results
Start: Panguitch, Utah
End: Parowan, Utah
Fuel: Available on both ends and near Panguitch Lake
Along the Way: Near the top, take the turnoff to Cedar Breaks
Highlights: Panguitch Lake is quite pretty. Brian Head ski area was one of the first to open its trails to Mountain Bikes.
Advisories: The road is super high in elevation, so even in the middle of summer, amidst the convection-oven summer heat, it can get blasted cold and have severe weather up top.
View Larger Map
Summary
Panguitch, which is Paiute for "Big Fish", is most famous for a brief scene in the Jodie Foster film
Contact
when the terrorist who destroys the first traveling machine films his suicide note in Panguitch. Rumor has it the films producer got a speeding ticket in Panguitch and didn't appreciate his treatment by local traffic police.
Leaving Panguitch, you start out climbing steeply away from the valley floor. The road doesn't look all that promising as you basically are riding through scrubby brush, but after just a few miles the road gets a little more sweepy and scrubby brush is replaced by scrubby trees and eventually pines and quaking aspen.
The road is, overall, not very technical but a very rewarding and enjoyable road nonetheless. The changes in terrain and vegetation from one side to the other is almost as dramatic as the temperature changes.
Near the top, just before the Brian Head ski resort, be sure to turn south and check out Cedar Breaks National Monument.
UT-143 is also combined with Cedar Breaks (UT-148) and UT-14 to make riding loops to fit most any travelers overall direction of travel, and its infinitely better than the bland UT-89.
---
Road Rating System
The first part of our rating describes how technical we feel that road is. Numbers one through five with five being the most technical and one being a more mellow road with few challenging corners. The second half of the rating is a letter grade. A rating of "A" would be a road that is in great condition and a grade-F would be a crumbly, slippery or degraded surface.
---
More Utah Roads