CO-72/119 | Peak to Peak Highway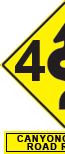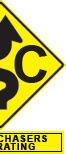 Distance: 41.7 Miles (67.11 km)
Rating: 4-C, Although most parts of the road are in good riding condition, the condition may deteriorate to a D and technicality increase to a solid 5 at times. Ratings Explained »
Travel: North to South for best results
Start: Estes Park, CO
End: Blackhawk or Idaho Springs
Fuel: Lots of small towns if needed.
Along the Way: More peaks, valleys and basins than you can shake a stick at. Wildflowers in the spring, aspens in the fall, and sweet goodness year round.
Highlights: Rocky Mountain National Park, Estes Park, Twin Sisters Peaks, Longs Peak (14,255 ft), Mt Meeker (13,911 ft), Mt Niwot (11,471 ft), Great Plains of CO and WY, and Indian Peaks Wilderness Area just to name a few.
Advisories: Although just over 40 miles the Peak to Peak highway is not a road to be taken lightly. Be vigilant for stray RVs, tourists and wildlife as well as the normal wet spots, and cliffs associated with mountain riding. The best time of year to travel is mid-summer as the snow should be gone. The best time of day is morning or evenings to avoid afternoon thunderstorms.
View Larger Map
Summary
The Peak to Peak highway runs along the southwestern border of Rocky Mountain National Park and is a designated Scenic Byway. If the views from Estes Park alone aren't enough, heading south you quickly ascend into mountains heading straight for Longs Peak, the highest peak in Rocky Mountain National Park towering up 14,255 feet. The road is twisty and steep, but levels off and becomes a series of smooth sweepers as you pass by Lily Lake. Hiking trails and wildlife are abundant in this area as you pass between Longs Peak and Mt Meeker to the West, and the Twin Sisters to the East.
As you proceed South towards Allenspark views of the Wild Basin and the Indian Peaks foreshadow what is to come and once past Allenspark the lazy mountain road gets more technical. As you proceed South winding past the Indian Peaks Wilderness area and towards Nederland. The Indian Peaks area is again full of jagged mountain peaks, trails and camping. Hiking Mt Audubon or Pawnee pass is a great way to spend a day. From Nederland the road takes you on a roller coaster of pleasure. Stopping in the casino town of Black Hawk/Central City is a fine place to fill your stomach and talk about the 40 miles of road that have seemed like 100.
Rather than taking I-70 to your next destination, consider Highway 6 back to civilization and hit up the Coors Factory in Golden for your free samples. If traveling from South to North consider camping near Estes Park and taking Highway 34 or 36 back. Camping is available in Rocky Mountain National Park or you can find little gems like the tent only sites at the Long's Peak trail head (elevation 9,000 ft). Bring layers as it can get chilly up that high even during mid summer.
---
Road Rating System
The first part of our rating describes how technical we feel that road is. Numbers one through five with five being the most technical and one being a more mellow road with few challenging corners. The second half of the rating is a letter grade. A rating of "A" would be a road that is in great condition and a grade-F would be a crumbly, slippery or degraded surface.
---
More Colorado Roads