CO-141 | Unaweep Tabeguache Canyon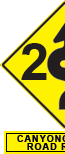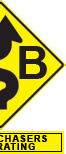 Distance: 94.1 Miles (151.44 km)
Rating: 2-B, Mostly pleasantly sweeping corners with the occasional technical section. Ratings Explained »
Travel: Either direction for best results
Start: Whitewater, Colorado
End: Naturita, Colorado
Fuel: Best to fill up before heading out.
Along the Way: A mere two miles of gravel and some dirt-road switchbacks on Divide Road will give some glorious views of the canyon road below.
Highlights: The red rock is nothing you'd expect to see in Colorado, but thats because you are only a few miles from the eastern border of Utah and Moab, Utah is only a few miles beyond that.
Advisories: This is a pretty unused route, so expect things to be quiet.
View Larger Map
Summary
One of those roads that gets overlooked, Unaweep Canyon is a great side-route with plenty of cornering opportunities to keep most any rider happily moving along. Consisting almost exclusively of gently sweeping corners and outstanding views of steep canyon walls and towering mesa's make this road perfect for the scenically interested rider.Things start off right away as soon as you pull out of Whitewater, Colorado and you'll find yourself dancing though constant radius corners as you head west towards Utah. Pinion Mesa to the north is an impressive sight and towers majestically overlooking your progress. The closer you get to the town of Gateway, Colorado the more you'll think you took a wrong turn because the terrain is distinctly Moab.After leaving Gateway, the road gets even better as you follow the Dolores River and the towering rock walls close in from both sides. The road really starts to sweep, throwing endlessly long corners at you as soon as you cross Blue Creek and put Blue Creek Canyon into your mirrors. This section is the heart of the road. Unaweep Canyon eventually makes a distinct turn back towards the east to meet up with a smattering of buildings called Uravan, Colorado. From this point, the road mellows dramatically and becomes an empty highway leading south-east towards Naturita.
---
Road Rating System
The first part of our rating describes how technical we feel that road is. Numbers one through five with five being the most technical and one being a more mellow road with few challenging corners. The second half of the rating is a letter grade. A rating of "A" would be a road that is in great condition and a grade-F would be a crumbly, slippery or degraded surface.
---
More Colorado Roads