WA-20 | North Cascades Highway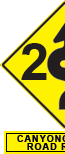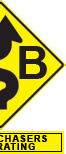 Distance: 441.0 Miles (709.72 km)
Rating: 2-B, Mostly gently sweeping with a good technical turns just past Diablo Lake and past the towns of Republic and Colville. The road is typically in excellent condition, although it tends to have the occasional cold-patch at higher elevations. Ratings Explained »
Travel: Either direction for best results
Start: Discovery Bay. Junction of WA-101 and WA-20
End: Newport, Washington
Fuel: Most of the towns between here and there have gas stations.
Along the Way: Ross Lakes National Recreation Area and North Cascades National Park. The National Park is home to more than 300 glaciers.
Highlights: Probably the longest single twisty road we've ever rated! A major climate change when you crest the Cascade Mountains then lots and lots of mountain roads until you reach Idaho.
Advisories: The farther east you go, the more remote. Higher elevations can have unexpected weather events. A ferry ride is needed if taken from end-to-end.
View
View in a larger map
Summary
Its not often that we review and include such a long section of road in one review, but WA-20 just begs to be treated as one complete road. Almost 500 miles of road, with the vast majority of it being rural, scenic and twisty. Another joy of this road is the fact that it takes the rider from the wet Pacific Northwest environment into the dry, arid west.Leaving Discovery Bay, take a ferry over to Whidbey Island (which is barely an island) and meander you way around crossing the bridge at deception point putting you back onto the mainland. From there you head towards Sedro Woolley where changes start to occur.You begin by climbing up and over the western edge of the North Cascade Mountain range where the elevation climbs from sea-level to 5,000 feet in relatively short order. The roads and scenery get epically better as you climb with the highlight of technical corners surrounding Diablo Lake.Once over the top, the road begins dropping in elevation and you will find yourself in a dry arid climate a mere 130 miles from the coast. The road flattens and mellows as you get to Winthrop and becomes bland by the time you get to Twisp. Veer left to stay on WA-20 and you'll be back into the mountains for 32 miles of moderately twisty roads. At Okanogan, you head north on WA-20/97 onto a wide thoroughfare for 30 miles where you reconnect with 20 at Tonasket. From here you'll enjoy another 83 miles of twisty mountain roads until you get to the town of Kettle Falls where only nine miles of flat and straight road separates you from the last 83 miles of glorious mountain riding and the eastern border of the state.This is a long route, but if you have the time its a great way to spend a day or even a weekend.
---
Road Rating System
The first part of our rating describes how technical we feel that road is. Numbers one through five with five being the most technical and one being a more mellow road with few challenging corners. The second half of the rating is a letter grade. A rating of "A" would be a road that is in great condition and a grade-F would be a crumbly, slippery or degraded surface.
---
More Washington Roads