ID-75 | Sawtooth Scenic Byway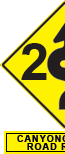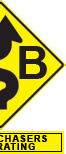 Distance: 119.0 Miles (191.51 km)
Rating: 2-B, Mostly pretty mellow, a few challenging corners, but lots of emptiness in places too. Ratings Explained »
Travel: Either direction for best results
Start: Ketchum, ID
End: Challis, ID
Fuel: Ketchum, Stanley and Challis all have fuel
Along the Way: Ernst Hemingway's grave in Ketchum is worth visiting if you are the literary type. People leave cigars and penny's on his grave to honor the popular writer. The Sawtooth Mountains are amazing! Be sure to stop at the overlook.
Highlights: Idaho tends to lack in the great-road category, but ID-75 is pretty darn good. The road between Stanley and Challis is very similar to ID-12, Lolo Pass, only a bit more technical and a bit more fun.
Advisories: Lots of cattle is transported in trucks along this route, be very careful of "spillage" and if you feel something wet, whatever you do, do NOT lick your lips!
View Larger Map
Summary
The Salmon River Plain to the south is very plain and very boring. When you arrive in Ketchum you're at the southern tip of some very good riding.
Immediately you climb in elevation into the Sawtooth National Forest. At the top theres a massive overlook that provides an amazing view of the distant Sawtooth Mountains to the north-west. Be sure to stop and savor the view. The road drops again and becomes a typical Idaho road passing down the center of long alpine valley with towering mountains always just out of reach.
In Stanley you can turn west and head back towards Boise, or East towards Challis where the road will get a helluva lot better. It feels just like Lolo Pass (ID-12) only we feel the scenery isn't quite as good however the road is a bit more entertaining because it feels like the same seven corners are repeated over and over again as you follow the meanderings of the Salmon River. When you arrive in Clayton, the terrain flattens out, and the road becomes more relaxed.
---
Road Rating System
The first part of our rating describes how technical we feel that road is. Numbers one through five with five being the most technical and one being a more mellow road with few challenging corners. The second half of the rating is a letter grade. A rating of "A" would be a road that is in great condition and a grade-F would be a crumbly, slippery or degraded surface.
---
More Idaho Roads