UT-150 | Mirror Lake Highway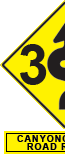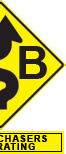 Distance: 48.7 Miles (78.38 km)
Rating: 3-B, More scenic than challenging, but there are a few moderately technical corners near the top Ratings Explained »
Travel: Either direction for best results
Start: Kamas, Utah
End: Beaver Creek Gas Station
Fuel: Kamas or Beaver Creek Gas Station
Along the Way: Dick's Diner in Kamas has awesome burgers and Ice Cream. Fantastic Fishing and great campgrounds line the southern half of the road. The Boy Scouts almost burned down the entire mountain in 2002.
Highlights: Mirror Lake Highway is the highest paved road in Utah, reaching 10,715 ft. The scenery becomes more and more amazing the higher you climb. When you reach Bald Mountain Pass it looks less like Utah and more like the Alps or Canadian Rockies. This is a great road for the sightseer or the rider looking for a relaxed afternoon ride. A wonderfully rewarding road for newer or less experienced riders.
Advisories: Weekend traffic can get heavy, particularly during holiday weekends. The southern side is moderately patrolled by Sheriff and Forest Service Law Enforcement.
View Larger Map
Summary
While most mountains in North America run north to south, the Uinta Mountain Range runs east to west, so this road is a much more gradual and gentle introduction to a high-mountain pass because it climbs up gradual slopes instead of navigating a narrow canyon. As a result the road was built to the frugal civil engineers standards where the shortest distance is a straight line. Leaving Kamas, Utah you are immediately immersed into a remote setting. The road offers a plethora of gradual and gentle corners that work their way up the side of the mountain past the cutest Forest Service campgrounds you've ever seen. As the road nears Bald Mountain Pass you'll pass dozens of small, pristine lakes and enjoy a handful of endlessly sweeping corners that spiral you the steepest terrain of the ride. You'll find yourself surrounded by sparse gray fields of lichen splotched rock. The only tree's you'll see are the ones down below. Crossing the highest point, the corners relax and you are left on a gradual downhill grade that offers only a smattering of calm corners. Stop at Beaver Creek Gas station for a rest before heading back, or continue on to Evanston, Wyoming 30 miles farther down the road.
---
Road Rating System
The first part of our rating describes how technical we feel that road is. Numbers one through five with five being the most technical and one being a more mellow road with few challenging corners. The second half of the rating is a letter grade. A rating of "A" would be a road that is in great condition and a grade-F would be a crumbly, slippery or degraded surface.
---
More Utah Roads