UT-39 | Monte Cristo Canyon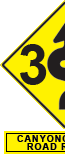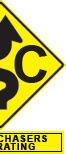 Distance: 49.3 Miles (79.34 km)
Rating: 3-C, A few corners near the top are more challenging, and the road is in need of a resurface. The asphalt is polished and can be slippery in adverse conditions. Ratings Explained »
Travel: Either direction for best results
Start: Huntsville, Utah
End: Woodruff, Utah
Fuel: Huntsville, Utah
Along the Way: Amazing vista's and views as you go. Don't go so fast as not to see the world around you.
Highlights: Undulating along a river and past a series of small Forest Service campgrounds before spiraling up towards Monte Cristo Peak. Near the top endlessly long sweeping corners that go on and on and on.
Advisories: Local Sheriff's will watch the stretch of road just outside Huntsville with vigor and the Forest Service campgrounds draw traffic and pedestrians during weekends, particularly holiday weekends.
Summary
Leaving Huntsville, Utah the road starts out generically, passing through the outskirts of the farming community of Huntsville. As you leave town behind the road will start gently meandering over hilly terrain and through a dense growth of maple trees.
The road opens up once past the campgrounds and as it starts to climb in elevation, the road turns into a serpentine series of corers that switchback up the side of the mountain. Tighter corners are liberally sprinkled in between fast sweepers making the road appeal to conservative riders as well as those who favor technical riding. Near the top there's a huge pullout for snowmobiles during winter and local constabulary have been known to lay in wait for the canyoner that doesn't slow for straight sections of road.
Over the top, the road opens up once more and leaves the vegetation behind as you descend into a desolate high plain. The road continues with its gyrating trend, gradually mellowing out until the road terminates at UT-16 in the town of Woodruff, Utah.
---
Road Rating System
The first part of our rating describes how technical we feel that road is. Numbers one through five with five being the most technical and one being a more mellow road with few challenging corners. The second half of the rating is a letter grade. A rating of "A" would be a road that is in great condition and a grade-F would be a crumbly, slippery or degraded surface.
---
More Utah Roads