UT-25 | Fishlake Loop Road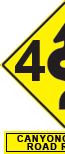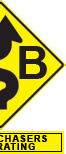 Distance: 30.4 Miles (48.92 km)
Rating: 4-B, The eastern side and its steep grades earns the road its technical rating. The western side would only be a 2. Because the road is relatively new, the asphalt is in very good condition. Ratings Explained »
Travel: East to West for best results
Start: Junction UT-72 and UT-25, 9 miles North of Loa, Utah
End: Junction UT-25 and UT-24, 12 miles West of Loa, Utah
Fuel: Loa and Lyman, Utah are the closest fuel sources
Along the Way: The two lakes near the top feature some of the clearest water we've seen. When the wind isn't blowing (which is rare) you can see clear to the bottom.
Highlights: At only 30 miles long, this road is mostly about the ride. Steep uphill climbs with tight corners, several decreasing radius or off-camber/fallaway corners keep things exciting as you climb up from the scrubby plains of UT-72 towards Zedds Mountain.
Advisories: Wandering cattle is common on the eastern slopes. At the larger of the two lakes, Fish Lake, there is a Forest Service recreation area with boat ramp, camping, cabins and oblivious recreationists who cross the road without even looking up. It is also very common to see law enforcement officers with speed measurement devices at the ready.
View Larger Map
Summary
This stretch of Utah road hasn't been paved for very long so its not that well known. The eastern half is still displayed as a dirt road on most maps but trust us; it is paved and in fantastic condition. This road is a great addition to UT-72 if you are traveling to Torrey because it should only be run from East to West.
Leaving UT-72, it wanders around small fishing spots and a handful of Forest Service campgrounds before it climbs to almost 10,000 feet. Because of this glorious climb, the east-side is quite steep and gloriously technical. So much so that when run west to east, the number of downhill, decreasing radius corners becomes tedious and a strain on wrists, brakes and traction.
When you reach the top, the road opens up and offers a handful of endlessly sweeping corners than go on and on and on and on. When you pass the Forest Service buildings, a bunch of corners kick back and forth through groves of Aspen trees then climbs up to a ridge that overlooks a desolate valley that is home for the minuscule community of Koosharem, Utah. The road then drops through a handful of fun corners before ending abruptly at UT-24. Turn left and head to Loa and eventually Torrey, or turn right to head towards Richfield, Utah.
---
Road Rating System
The first part of our rating describes how technical we feel that road is. Numbers one through five with five being the most technical and one being a more mellow road with few challenging corners. The second half of the rating is a letter grade. A rating of "A" would be a road that is in great condition and a grade-F would be a crumbly, slippery or degraded surface.
---
More Utah Roads