ID-97 | Coeur D'Alene Lake Road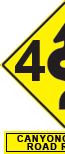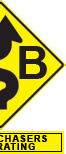 Distance: 65.3 Miles (105.09 km)
Rating: 4-B, Its really only moderately technical (3), but we gave it a 4 because of the high number of blind drives and lack of runoff areas that require more acute attention. Ratings Explained »
Travel: Either direction for best results
Start: I-90, exit 22, Idaho
End: Plummer, Idaho
Fuel: Be sure to fuel up in Coeur D'Alene.
Along the Way: Don't go so fast as to miss the lake, and the potential for pretty people in bathing attire.
Highlights: Most of the surrounding areas feature riding that is rather bland, Coeur D'Alene Lake Road stands out for its technical joy amidst a sea of rolling farmlands.
Advisories: Because it is a water feature in a land-locked state, lots of people want to live here and go here. That means lots of houses, lots of driveways and the potential for lots of traffic.
View Larger Map
Summary
From Interstate 90 take exit 22 and head south. The road meanders the shoreline of Coeur D'Alene lake before climbing up into the surrounding mountains. It has enough corners and twists to keep the technically minded rider entertained, but scenic enough to keep the casual rider content.
The road is narrow with very few sections of straight, but it is in very good condition. The width means riders need to keep an eye out for oncoming cars who don't mind the double-yellow line. It's densely vegetated, with brief glimpses of the nearby lake, faded clapboard docks, jet-skis and boats with the occasional glimpse of shoreline swimmers. A plethora of homes and McMansions line the road, each with a blind driveway accessing the main road.
Its not as good as it could be because of all the blind driveways and localized traffic but the riding is fantastic when taken during off-hours to avoid commuter and water lover traffic. It is definitely to be avoided on holiday weekends. Because of the rolling nature of the road, it can be enjoyed going in either direction. We tend to always take it going from North to South.
---
Road Rating System
The first part of our rating describes how technical we feel that road is. Numbers one through five with five being the most technical and one being a more mellow road with few challenging corners. The second half of the rating is a letter grade. A rating of "A" would be a road that is in great condition and a grade-F would be a crumbly, slippery or degraded surface.
---
More Idaho Roads