ID-12 | Lolo Pass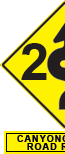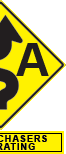 Distance: 158.0 Miles (254.28 km)
Rating: 2-A, Lots and lots of gently sweeping corners. Good for just about any experience level. Ratings Explained »
Travel: Either direction for best results
Start: Grangeville, Idaho
End: Lolo, Montana
Fuel: There are a few small stations along the way, but none are the "open 24-hours" kinda joint and they can be far apart.
Along the Way: Lots and lots of pretty stuff everywhere you look.
Highlights: We love the remoteness of the area. The highway and the occasional fishing lodge are the only signs of civilization for most of the eastern half.
Advisories: Remoteness. Be ready for the unexpected as there is not a whole lot of civilization between Kooskia and Lolo Hot Springs.
View Larger Map
Summary
Highway 12 is one of our favorite roads in Idaho and is home of the famous "Winding Road Next 77 Miles", but we've extended it to almost 160 miles. That's over three hours of solid canyoning on one of the most enjoyable roads we've ever had the pleasure to ride.
Every corner is a stunningly fast, predictable sweeper. The road is abundantly wide, every apex is consistent and in 2002 and in 2007, the asphalt appeared to be brand new. We ran it west to east both times, but either direction would be equally enjoyable.
This is not a technical road or challenging road by any stretch of the word, but its a gleeful cornering session where you won't spend much time using the center of your tire. However, we feel that the best part about this road is not the great riding but the fantastic scenery that accompanies good riding.
The road follows the meanderings of a lazy river that cut's its way through the mountains on its way to the Pacific Ocean. Towering pine tree's, swaying grasses and craggy, rocky peaks will be your constant companions as you wander your way along. As such, we think this road is best suited to a pleasant sedentary, strolling pace instead of high-speed strafing.
---
Road Rating System
The first part of our rating describes how technical we feel that road is. Numbers one through five with five being the most technical and one being a more mellow road with few challenging corners. The second half of the rating is a letter grade. A rating of "A" would be a road that is in great condition and a grade-F would be a crumbly, slippery or degraded surface.
---
More Idaho Roads